Shenanigan DJ Battle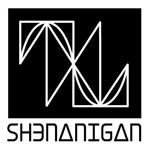 Shenanigan DJ Battle
— Shenanigan DJ Battle —
Here at Shenanigan HQ we are looking to discover new and emerging talent to join us for a pre Shenanigan DJ Battle showcase night.
To be considered record and upload a 30 minute mix by the 1st of Aug.
6 finalists will then be selected to join us for a head to head battle on Fri 11th Aug, where our panel of judges will select and invite one winner to join us and perform at Shenanigan 2017!
☻ Prizes for all finalists
☻ Chance for a slot at Shenanigan 2017 on Sat 9th Sept
☻ Opportunity for all entrants to expose and show their skills
☻ Chance to get a taste of what it's like on the other side of the tables
The DJ Battle final will be held on Friday 11th Aug in a Inverness city centre venue (9pm – 1am) and is free for all to attend for a wee boogie, few drams and plenty of craic guaranteed! (18+ ID required)
All entries to be sent to entries@shenaniganinverness.com inducing a little bit about yourself and link to your 30minute mix named 'Shenanigan DJ Battle' followed by your DJ name  by 1st of Aug at the latest!