Event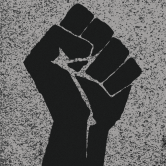 Shenanigan 2019
Location:

Munlochy

Venue:

Wildwoodz

Length:

04:00 pm – 12:00 pm
Shenanigan smashes back for it's 5th year whipping up 2 days of electronic music each crammed with fresh musical talent from across the Highlands and Islands.
This year we are pleased to confirm for the first time ever we will be offering on site camping bringing a whole new exciting festival vibe to Shenanigan!
We are delighted to welcome back the High Society Soundsystem crew who will be providing straight up, feel good 'riddims' and eye shattering bass all weekend long from their woodland arena.
Local promoter and well renowned club night Audiolife will also be curating a stage for us for 2019!
Come, bring your joy and boogie with us for the 5th Highland Shenanigan!!
Campsite opens Friday 4pm till Sunday 10am
Limited weekend parking passes available.
–LINEUP–
☻ Acutek (Flick)
☻ Aidan Dawes (Subzero, Decoded)
☻ Aiden Travers
☻ Alan MacPherson (Audiolife, TECHnique, Resonance, Evolve)
☻ Aron Wright (DJ Battle Winner)
☻ Brian Mackenzie (Audiolife, Evolve)
☻ Ckaz (Vibe, BOD)
☻ Dave Mckellar (Digit3k)
☻ Desudo (Gearbox Digital)
☻ Deviation
☻ DJ Dropz (Illicit)
☻ DJ Laurie
☻ DJ Ryz (Joy)
☻ Enke & Roo (Milkit)
☻ Euan C (Illicit)
☻ Grigor (Tuned)
☻ James King (Illicit)
☻ James Thomson (Experience Trance)
☻ Josh Ross (Revive)
☻ Joy DJs
☻ Iain Hogg
☻ Iain Sabiston (Audiolife, Resonance, Saturo Sounds)
☻ Innocent Party
☻ Lewis Bates
☻ Maddog (Compus Mentis)
☻ MARC (Connect)
☻ Mark Mackenzie (Mau5trap, OutDores)
☻ Matt Lyon (Ruckus, Shenanigan)
☻ Niki Mackintosh (Audiolife, The Bomb)
☻ Nordic
☻ Odrum
☻ Ramie Gold
☻ Robbie Dunlop (Audiolife, Resonance)
☻ Steven Flynn (Audiolife, Resonance)
☻ Terry-Fire
☻ Thorfinn Gray
☻ Trojan
☻ Twagz (Illicit)
☻ Ziggy Gee (High Society Sounds)
Early bird tickets on sale now!
18+ Challenge 25 policy in operation