Event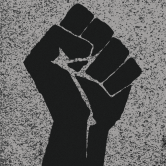 Shenanigan 2019
Shenanigan smashes back for it's 5th year whipping up 2 days of electronic music crammed with fresh musical talent from across the Highlands and Islands.
This year we are pleased to confirm for the first time ever we will be offering on site camping bringing a whole new exciting festival vibe to Shenanigan!
We are delighted to welcome back the High Society Soundsystem crew who will be providing straight up, feel good 'riddims' and eye shattering bass all weekend long from their woodland arena.
Local promoter and well renowned club night Audiolife will also be curating a stage for us for 2019!
Music:
Friday: 5pm – 1am
Saturday: 1pm – 1am
Campsite:
— Opens Friday 4pm till Sunday 12am —
There is a limit on the amount of alcohol you may take into the campsite. You may bring up to, per person: 12 cans of lager/cider or 6L of lager/cider in plastic bottles, 3L of wine, 35cl of spirits.
You may bring this with you on arrival only, there is no re-entry with alcohol permitted.
No glass permitted, any beverages in glass must be decanted into non glass containers before arrival.
No alcohol will be permitted to be taken from the campsite into the festival arena.
Only persons with a weekend camping ticket are permitted access to campsite. Day ticket holders will not be permitted into the camping area.
Parking:
Limited parking passes are available from Resident Advisor. Please use our official shuttle service partner Inverness City Taxis, car share, or use alternative transport where possible.
Transport:
Inverness City Taxis shall be offering 10% off private fares to Shenanigan TEL: 01463 555555
In addition to this, they will be running a shuttle service at £5pp from Inverness Bus Station starting at:
Friday 3.45pm
Saturday 12.45pm
(Shuttles will also return to Inverness afterwards)
Food/Drink
On site catering van offering a selection of hot food from Friday through till Sunday morning
On site bar offering a selection of alcoholic beverages
–LINEUP–
☻ Acutek (Flick)
☻ Aidan Dawes (Subzero, Decoded)
☻ Aiden Travers
☻ Alan MacPherson (Audiolife, TECHnique, Resonance, Evolve)
☻ Aron Wright (DJ Battle Winner)
☻ Brian Mackenzie (Audiolife, Evolve)
☻ Ckaz (Vibe, BOD)
☻ Dave Mckellar (Digit3k)
☻ Desudo (Gearbox Digital)
☻ Deviation
☻ DJ Dropz (Illicit)
☻ DJ Laurie
☻ DJ Ryz (Joy)
☻ Enke & Roo (Milkit)
☻ Euan C (Illicit)
☻ Grigor (Tuned)
☻ James King (Illicit)
☻ James Thomson (Experience Trance)
☻ Josh Ross (Revive)
☻ Joy DJs
☻ Iain Hogg
☻ Iain Sabiston (Audiolife, Resonance, Saturo Sounds)
☻ Innocent Party
☻ Lewis Bates
☻ Maddog (Compus Mentis)
☻ MARC (Connect)
☻ Mark Mackenzie (Mau5trap, OutDores)
☻ Matt Lyon (Ruckus, Shenanigan)
☻ Niki Mackintosh (Audiolife, The Bomb)
☻ Nordic
☻ Odrum
☻ Ramie Gold
☻ Robbie Dunlop (Audiolife, Resonance)
☻ Steven Flynn (Audiolife, Resonance)
☻ Terry-Fire
☻ Thorfinn Gray
☻ Trojan
☻ Twagz (Illicit)
☻ Ziggy Gee (High Society Sounds)
Come, bring your joy and boogie with us for the 5th Highland Shenanigan!!
Final Release tickets on sale now!
18+ Challenge 25 policy in operation.