Event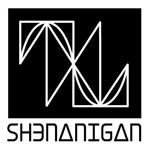 Shenanigan 2017
Location:

Inverness

Venue:

Bogbain Farm

Length:

01:00 pm – 01:00 am
Shenanigan smashes back for it's 3rd year whipping up nearly 40 DJs, 12 hours of electronic music across 4 stages, each crammed with the finest DJ talent from across the Highlands and Islands.
Introduced and heavily welcomed this year is the Non-Stop Skye stage, where the Non-Stop boys will be applying a unique stage roster, showcasing the gathered talent from across the Isle of Skye.
Lineup Includes:
☻ Acutek
☻ Alottarhythmman
☻ Bonanza
☻ Debukas
☻ Deviation
☻ Dj Ckaz
☻ Dj Ryz
☻ Fandango
☻ Hypnotic Groove
☻ Josh Ross
☻ Mad Dog
☻ Matt Lyon
☻ Mike Mcdonald
☻ Nigel Crawford
☻ Polymath
☻ Ramie Gold
☻ Stina
☻ State of Grace
☻ Steve Dell
☻ Submorph
☻ Trojan
—Non Stop Skye Stage–
☻ Nonstop Skye DJs
☻ Skye Live Residents
☻ Ali Mcfly
☻ Ali MacLennan
☻ Munroso
☻ Ros T
☻ Kontrast DJs
☻ Richard Lewis
☻ Alan MacPherson
☻ John Brownlie
Come, bring your joy and boogie, and join us in the 3rd Highland Shenanigan!!!
Early bird tickets on sale now!
☻ Powered by Full Volume Highland and Non-Stop Skye
☻ Visuals/FX by Scaryman Projections
☻ Catering by Dolly Dimples
☻ Bar by Northern Roots
Shenanigan Festival is held at Bogbain Farm, Inverness, IV2 5BD.  This is 3 miles south of Inverness city centre along the A9.
18+ Challenge 25 policy in operation.