Artists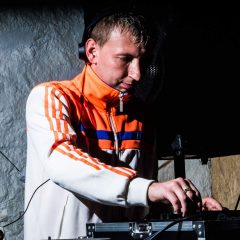 Genre:

Techno / Tech House
Ramie Gold
From the age of 13 Raymond drew a keen taste in the Harder edged styles of dance music. At 17 he acquired his first set of decks and by 20 he was playing out regularly at events like GEARBOX at Karma Lounge Inverness and Compression Edinburgh.
Since then his taste has shifted predominantly more towards Techno after having been to some of the massive Awakenings events in Amsterdam. Regularly playing in his hometown of Dingwall at The Mallard the now closed Picture House.
The last few years he has seen him play some his biggest gigs to date at the Ironworks Inverness supporting the likes of SLAM, GARY BECK, UMEK, EDDIE HALLIWELL to name a few.
Shenanigan 2019 will see him play for the 4th year in a row with him labelling the event as the 'highlight gig of the year up north.'
His sets consist of mostly driving underground Techno, now and again picking up the tempo towards the end, sometimes going back to his hard dance roots.