Artists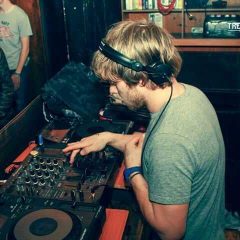 Polymath
Polymath aka Martin Gowans is a DJ, producer and remixer from Inverness, Scotland.
Polymath has released on such labels as Animal Language, MofoHifi and La Bombe and has garnered support from acts such as Tiga, Boys Noize, and Zombie Nation to name a few.
After a 3 year absence from music Polymath is set to return to the production world with a new ep on local favourites Hypnotic Groove label
titled 'Heres the Thing'.
Listen below to Polymaths most recent mix covering all things Disco, House, & Techno.