Artists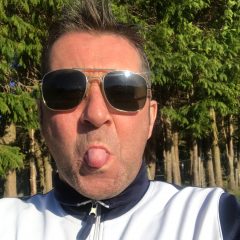 Odrum
Odrum started experimenting on decks at the lovely age of 16. He just played with them and worked things out himself.
In 1998/99 he won a DJ comp "best new comer in Scotland " with confidence, prize being to DJ with them for a year around the UK.
His wife at the time was 8 months pregnant so unfortunately he never went with them. He always said that when the kids where 18, he would do this again. With his youngest now 18, he is ready to do it again.
Odrum has done many beach parties, house parties, illegal raves and the list goes on while the kids have been growing up, not to mention the weekly mad weekends at home.
He has also been DJing on a monthly basis in a new club in Fort William called Bamboo for the last year.
Odrum says "I am now ready to smash this and take it to a whole new level. I am good at this so let's get this done and do what I love doing best"