Artists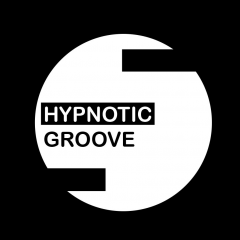 Hypnotic Groove
Hypnotic Groove is a mix series, digital label & club night based in Inverness.
Created in 2013 by Johnny Wilson & Andrea Mackintosh, Hypnotic Groove started life as a mix series, uploading exclusive mixes from DJs & producers from around the world on their soundcloud channel.
In May 2015, Hypnotic Groove launched their digital label and later that year they launched their club night, which has become a very popular fixture within Inverness nightlife.
Following  Shenanigan 2018 goes on to see Hypnotic Groove grow from strength to strength with their popular nights at the Tooth and Claw and booked to support acts such as Marco Bailey in March 2018.
Hypnotic Grooves Andrea Mackintosh's most recent mix below brings you nearly an hour of turbo techno from the likes of Chicago born 3KZ  and DJ Rush and is guaranteed to get your senses shivering
Listen below to Something Special podcast #85 by boss man Johnny Wilson and dance yourself into outer space with a fat grin on your face.