Artists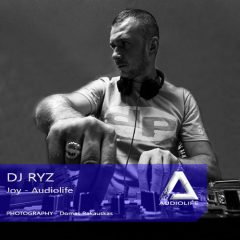 Dj Ryz
Dj Ryz is a purveyor of Infectious & up beat Old Skool Rave Classics right across all respected music genres, Providing a fun & feel good atmosphere.
Ryz is never afraid to express his creativity on the turntables, his emotive musical selections are his own therapy.
Growing up with a love for Rave music, London breakbeat sounds, European Techno, house & Hip-hop. Ryz ended up with quite a mixed spectrum of musical influence. Today this translates into his sets where he infuses together all the pieces of music he loves with a unique style of mixing & scratching.
It's this style which both intrigued Reprezent Radio & The Prodigy who had him open there 2018 No Tourists leg of there British tour at Glasgow's SEC. Also going on to headline 'Warehouse 91' Rave at Glasgow's SWG3.
A very active member of his local community Ryz is no stranger to the up's & down's of a small town music scene. Both himself & Dj partner in crime who share a keen interest in that respected genre of music host a small & so far successful night dedicated to rave called 'JOY'. Ryz is also a resident to the much established club night 'Audiolife' both dj'ing & putting out mixes for there radio show.
For Ryz it's all about the love for the music, Taking you on a musical journey back in time to the care free Warehouse rave days & seeing happy smiley faces moving on the dance floor to music he is so passionate about.
Ryz says "For my set at Shenanigan this year you can expect to hear more old Skool Techno with some rave classics thrown into the mix"
You can find Dj Ryz & his mixes on Facebook, Mixcloud & Soundcloud.