Artists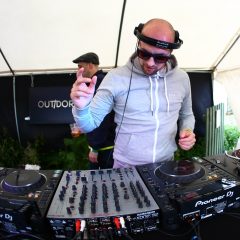 Genre:

House // Disco // Old Skool
Ally Ridgers
Never one for settling with things staying the same, Ally always looks to take things that extra step and push things forward. His passion and drive for pushing Electronic/Dance music in the Highlands is something that will continue for years to come with his Movement brand playing host to events and Live Streams, with last year seeing him launch OutDores|The Loch Ness Garden Party which has played host to some of the best underground DJ talent from around the world.
Over the years Ally has supported the likes of 2 MANY DJS, DJ YODA, HEIDI, JACK BEATS, TODDLA T and MARK ARCHER (Altern 8), MARQUIS HAWKES and more recently played alongside LEFTFIELD and DENIS SULTA. He has also played at major Scottish festivals such as RockNess, Belladrum and Groove.
Listen below to Allys mix from his OutDores Spring 2017 party with tracks from Byron Stingily, Coeo, Emanuel Satie, Marquis Hawkes, Nice7 & Dirty Channels and more.