Artists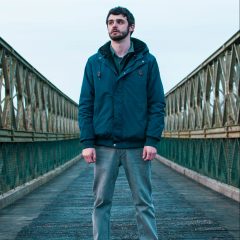 Acutek
Acutek is a DJ / Producer from the Scottish Highlands and winner of numerous competitions including Scotland's National DJ Battle in 2014. In 2016 Acutek was a finalist for House the House competition for Last Night a DJ Saved my Life Charity.
With cuts of house, techno, disco his sets are unpredictable and energetic. Acutek has been billed on rosters alongside industry leaders such as Pleasurekraft, Bontan, ANNA, Stefano Noferini, Tommy Four Seven, Ramiro Lopez, T78, Mark Broom, Hans Bouffmyhre and Lex Gorrie. Acutek's sets demonstrate his ability in track selection and a variety of platforms ranging across vinyl, CDJs, and live hardware jams.
Acutek has been playing events all over Scotland including club nights Ritual, SLVR, Exklusive, Hectors House in Edinburgh and Good Vibrations, Glasgow over the years. Festival appearances have been a regular occurrence with Acutek playing Mothers Ruins at Belladrum, Shenanigans, Groove Cairngorm and Mugstock.
In 2017 Acutek returned to Mugstock to debut a live hardware set playing his own productions with synths layered over the top.
His debut EP 'Parrot' released on Space City Recordings gaining support from Dimitri Pike who is part of the Detroit Techno Militia. In the summer of 2017 his track 'Icy Path'has been released as part Arboreal Summer, Vol. III various artists compilation on Gibbon Records.
In March 2018 his 'Darkside EP' was released on Biotech Recordings holding the #1 spot on Beatport's Hardcore/Hard Techno releases for 7 days, gaining support from Luigi Madonna, Worda, TKNO, Cristian Varela and Mark EG.
A new project 'FLICK' in his hometown of Forres has launched where local DJ's and guests will keep the electronic music scene alive and inspiring the younger generations. It is Acutek's vision to use FLICK as an outlet to push his own boundaries and bring underground DJ's to the town.